Sometimes it seems that you cannot find anything or fit other item in your cupboards. Apart from de-cluttering, what else can be done to improve our storage and organisation? Custom built in cabinets can be invaluable as they use all the available area in your room and can be made to suit unusual spaces. They can be a focal point or blend seamlessly into the surrounding wall/s. Often unused space can be turned into handy storage. The photos below show examples which might be suitable for your application.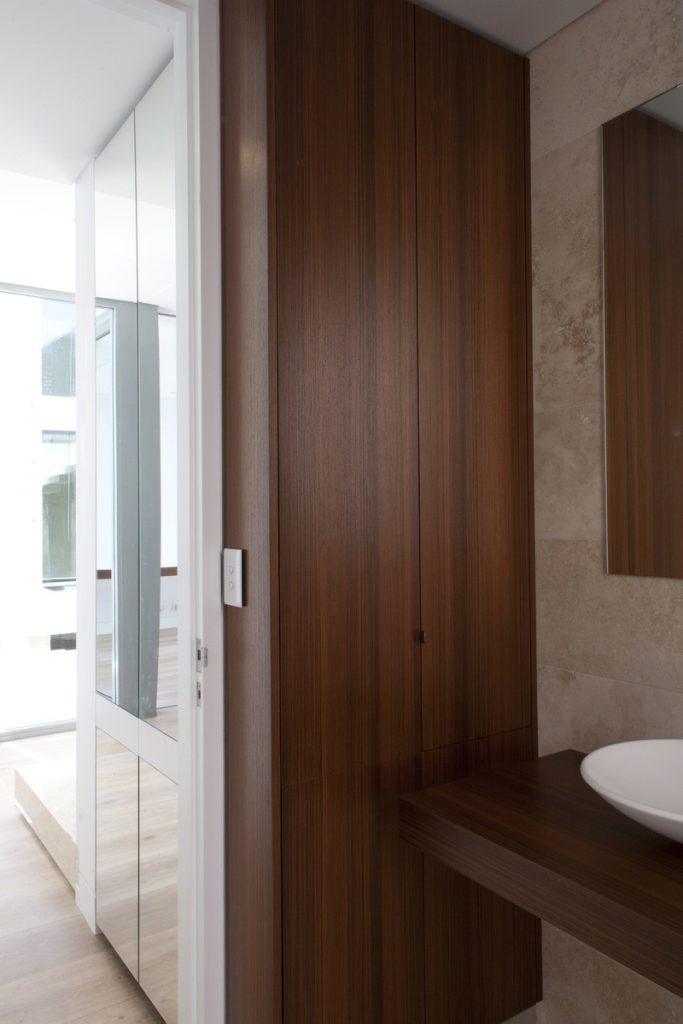 Here a tall cabinet is incorporated into the bathroom for towel and toilet paper storage. It reduces the need for a bulky vanity which would have made this bathroom appear small.
The bedhead below is built from joinery allowing storage behind. The tall mirrored doors save the need to hang mirrors independently and double as wardrobe doors.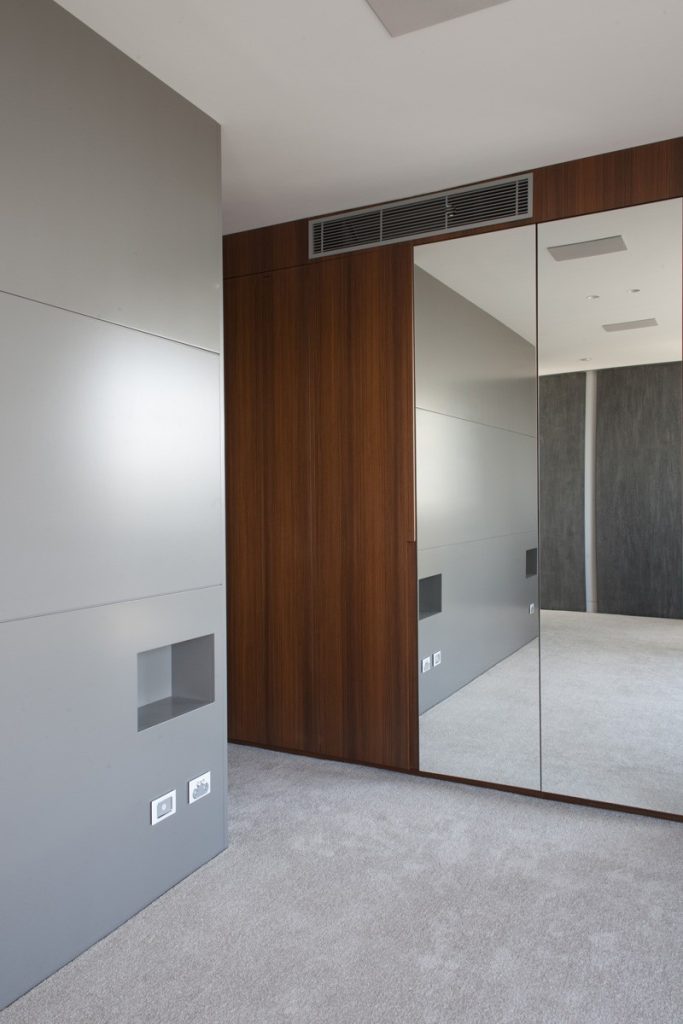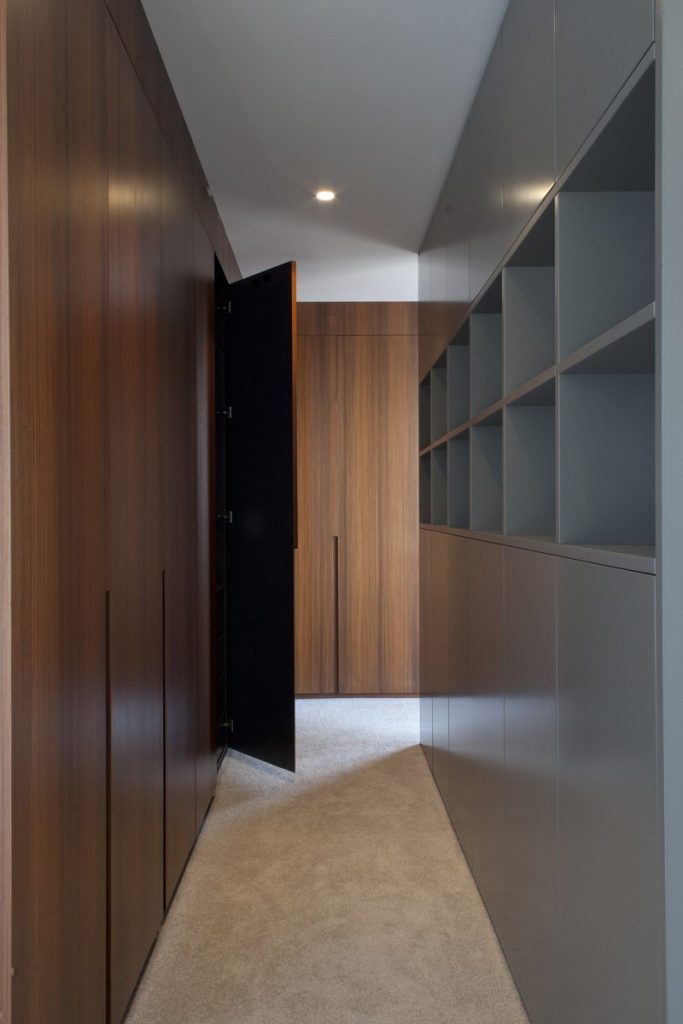 This photo shows how ample storage can be created behind the bedhead.
Sometimes instead of using a traditional style balustrade, joinery can be built to double as balustrade and allow additional storage as these images show.
Built in joinery to be used for storage, wall feature and storage.
These white and timber cabinets house a TV which pops up when the owners wish to watch. Storage is incorporated underneath for DVDs, the Play station and anything else the owner desires.
Here a hallway is covered with built-in joinery allowing for plenty or room to store items such as a vacuum and mop as well as smaller items in the drawers below the display niche.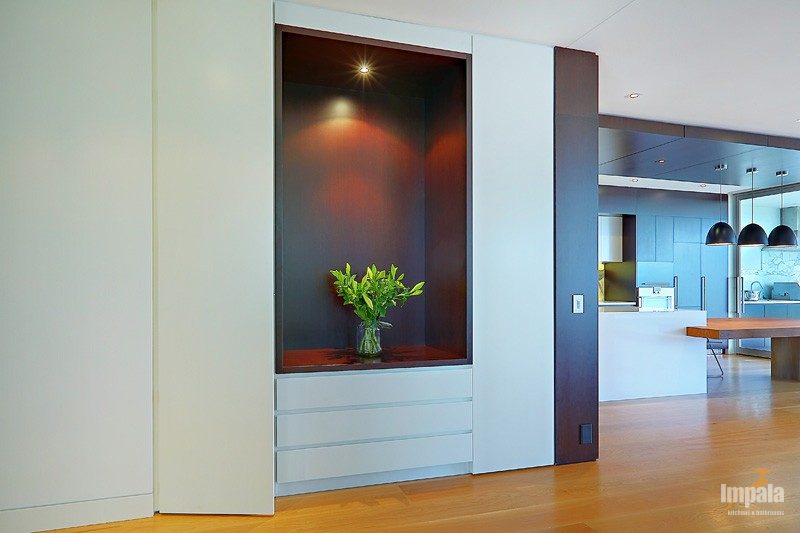 In this bedroom the walls have been set back to incorporate built in wardrobes and to make use of otherwise dead space. The walk-through to the ensuite also has floor to ceiling storage for clothing.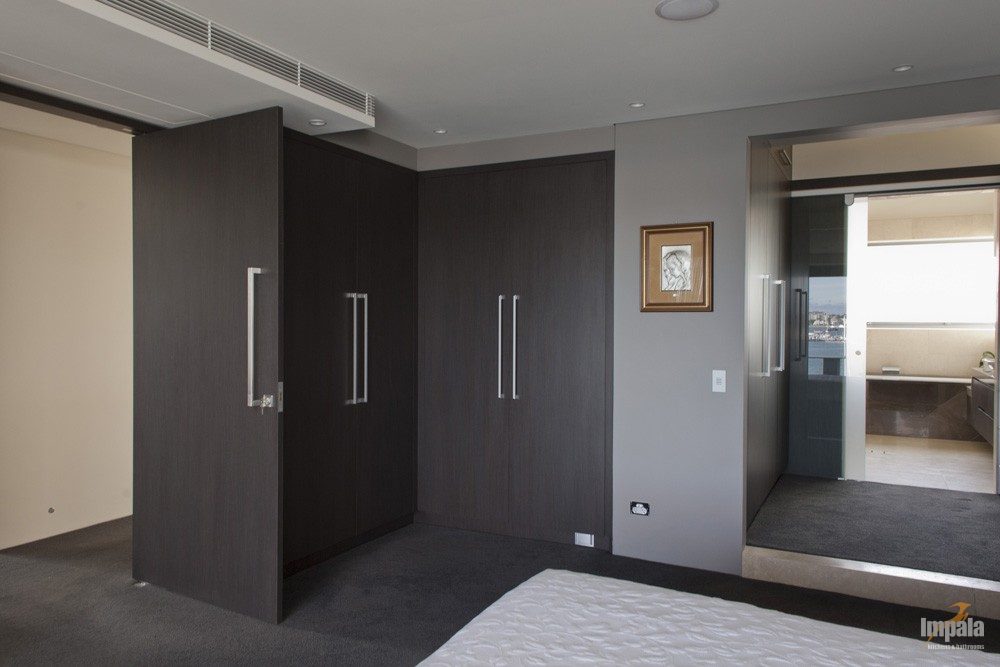 Here a longer wall is utilised effectively to store a TV, fireplace and ample storage wither side for display and beneath the bench for items to be hidden away. Blankets and DVD's are all stowed within easy reach of the lounge and TV.