Daring to be different, this crisp green kitchen with timber accents, makes the most of a challenging footprint in this happy family home in leafy Annandale.
Taking inspiration from nature, this space is vibrant and full of character.The client chose the exact shade of the kitchen in an on trend green that is fresh and inviting.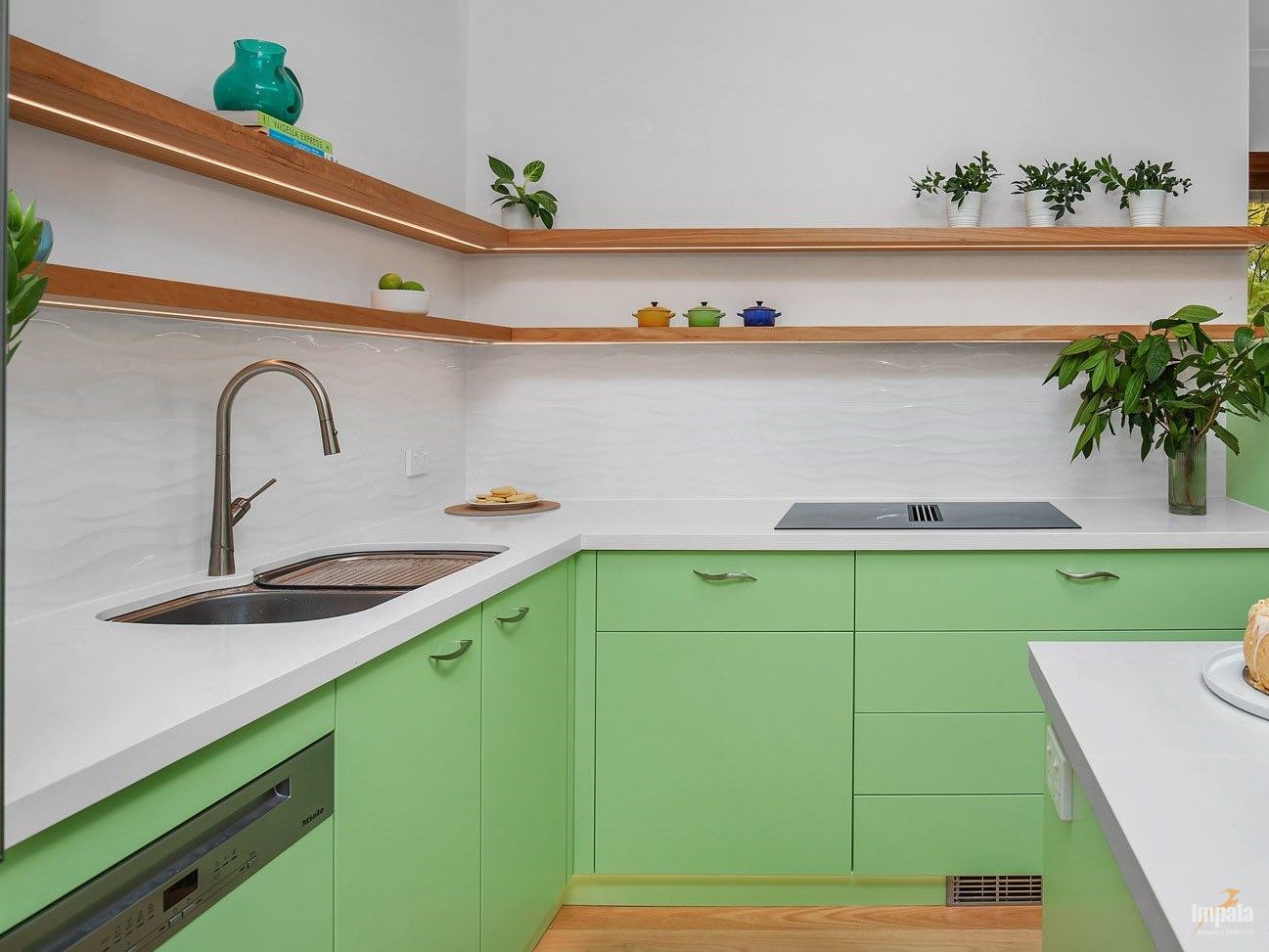 The choice of an integrated downdraft cooktop created the light open feeling the clients were looking for. It makes the room feel spacious.Floating timber shelves with LED strip lighting create functional and mood lighting and display space that give the kitchen plenty of character.
An appliance zone with wingline doors was included so the family could make drinks and snacks without beeing in the way of the cook. Space for a dining table was incorporated in the kitchen so family could comfortably dine and be in conversation with the cook. The sideboard adds storage and is useful as a buffet when entertaining.