A home in leafy Lindfield with a heritage past had a cool, contemporary facelift to bring
modern living to this gorgeous old building. The owners wanted a modern feel that sat
peacefully in their federation home. Part of an extensive renovation, the kitchen and wine
room provides exceptional entertaining with coffee bar, wine storage and cocktail corner
included.
The existing kitchen had little natural light and was very separate from the living room with
a small and ineffective laundry adjacent to the dining room making it dark and uninviting.
Heavy brick walls were opened up to maximise light and barn doors allowed extra large
openings with light spilling through to the previously dark centre of the home.
The light stone benchtop is a great workspace and lets family and guests sit without being in
the way of one or more cooks in the kitchen. Integrated appliances were selected to suit the
light and bright aesthetic.
The stone continues up the splashback for practicality and ease of cleaning. Ribbed glass
was chosen as a subtle feature and is in keeping with the period of the home. A stunning
feature light above the island adds drama and ties in with the charcoal velvet stools which
were chosen for their comfort and design style.
Appliance zones are hidden behind pocket doors next to the oven and double wingline
doors to keep the benchtops clutter free. Fireclay sinks were underslung to suit the period
of the home and to keep the colour scheme light and subtle.
The original plan was to have a butlers pantry but as the house is over 100 years old,
removing the wall between the existing laundry and the kitchen wasn't adviseable as the
brick was crumbly and very structural. A quick rethink created this amazingly useful and
beautiful space that is so much more than a wet bar.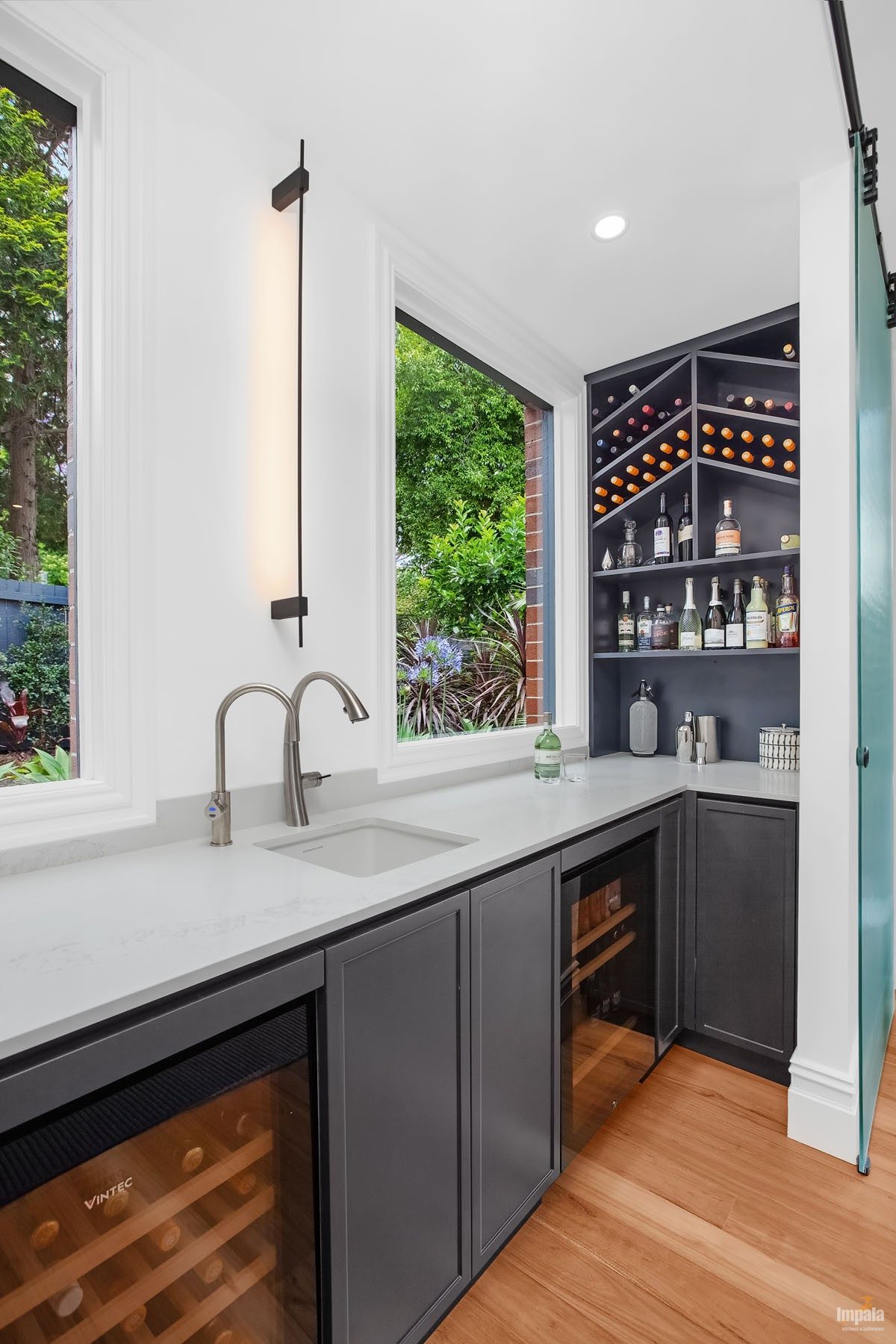 Each millimetre of this very small space was manipulated to house two wine fridges, ceramic
sink with hot, cold and sparkling water on tap, a full sized coffee machine, wine and bar
storage.
Shaped shelving is beautiful and functional for wine storage and houses cocktail mixes and
barware. Floating stone shelving stores glassware above the coffee machine and is in easy
access from the dining table.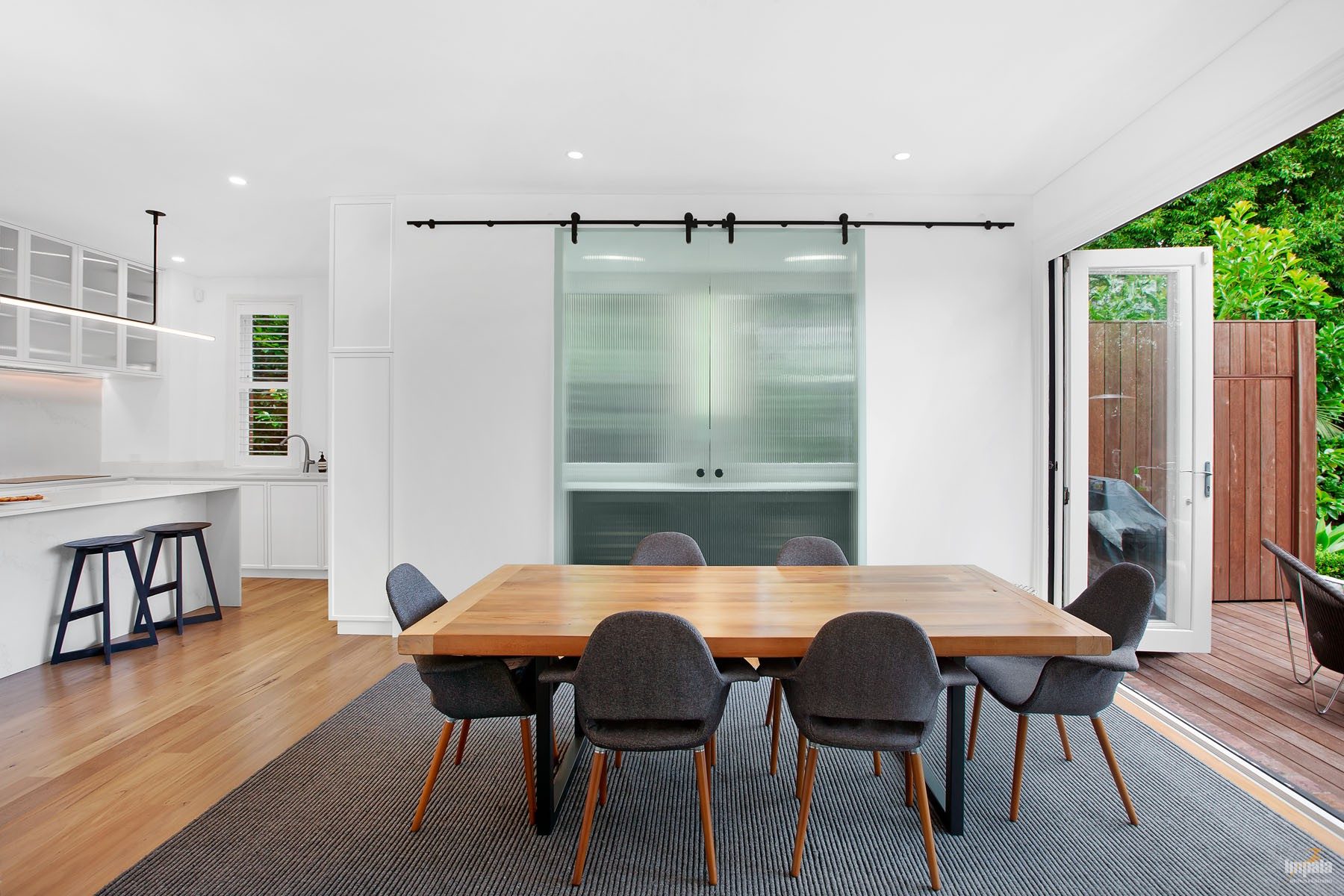 A large opening was created in the non structural wall to house two highly functional glass
barn doors. The ribbed glass lets light flood the adjoining dinig space but easily hides any
mess and adds to the ambience of the dining room.
The space opens for easy entertaining with direct access to coffee and cocktail making
facilities. It's location adjacent to the dining room and back deck makes celebrating the
cocktail hour a breeze in this stunning renovation.