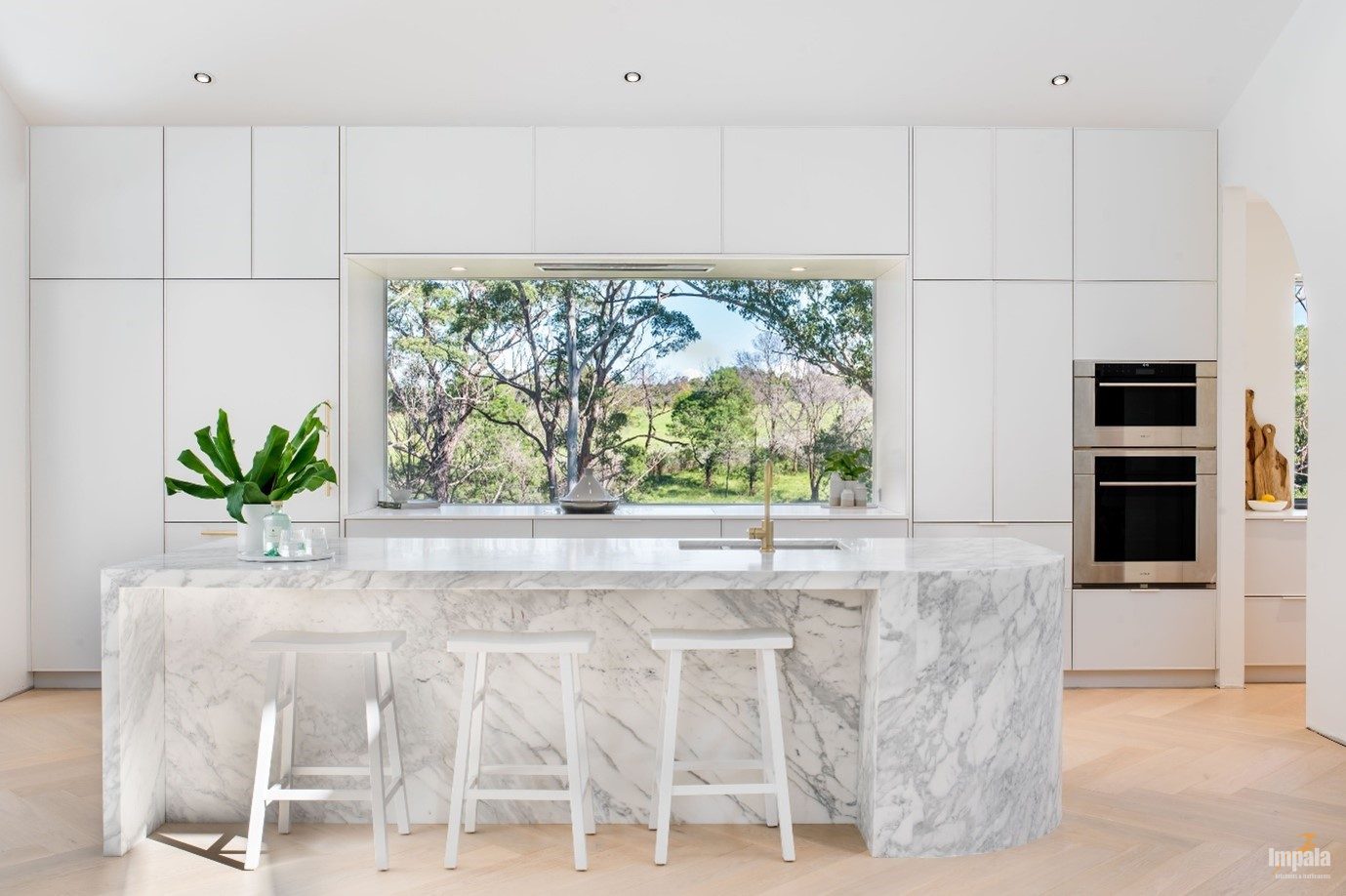 A busy family of six renovated a semi rural property in Sydney's Hills District. Making the most of the space and creating a warm inviting interior was the main intent.The kitchen was to be luxurious but not loud or extravagant as it is a forever home that needed a forever kitchen. Highly functional but beautiful, a kitchen to be admired but used all day every day.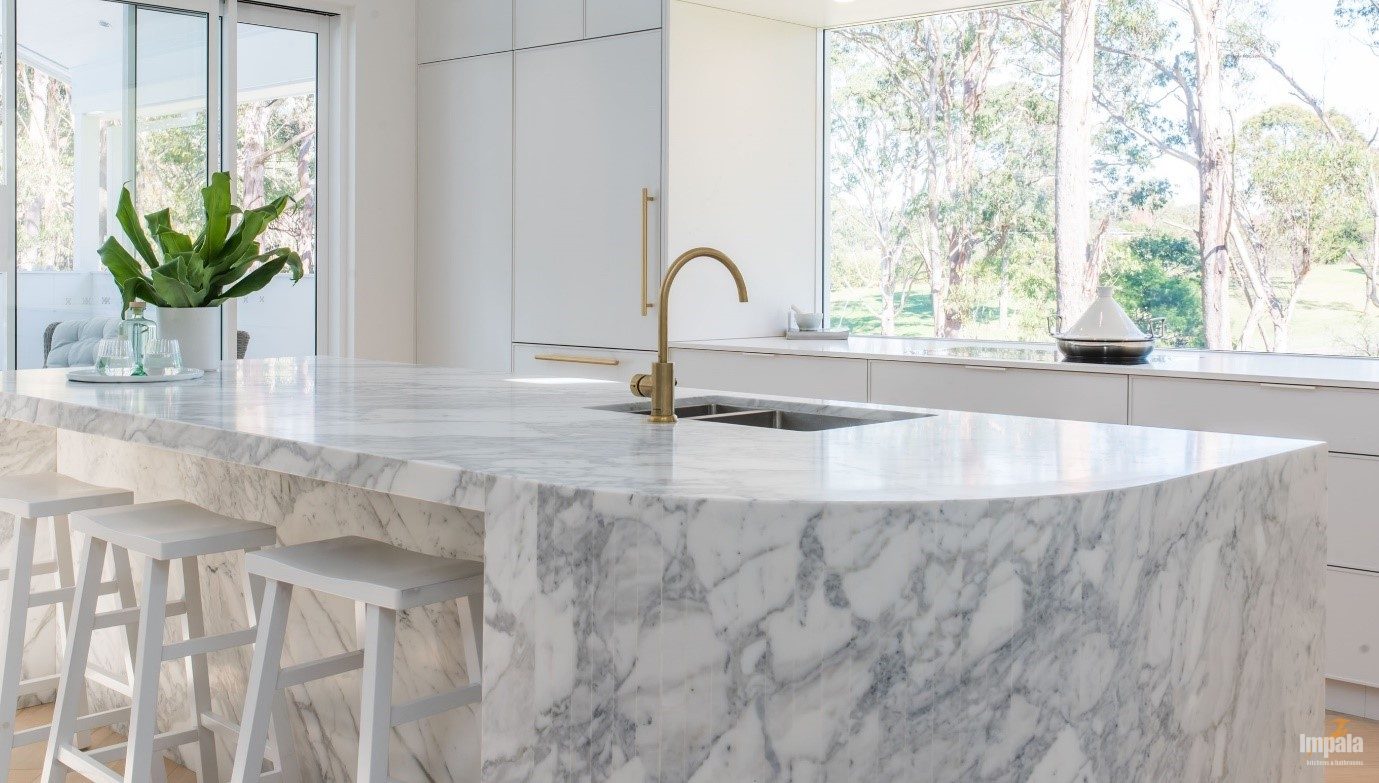 The original drafting plans had small splashback windows on the main wall of the kitchen and the butler's pantry which limited the natural light coming in but also blocked the amazing view. Large windows were included in both these spaces to capture the landscape outside and let in light throughout the day.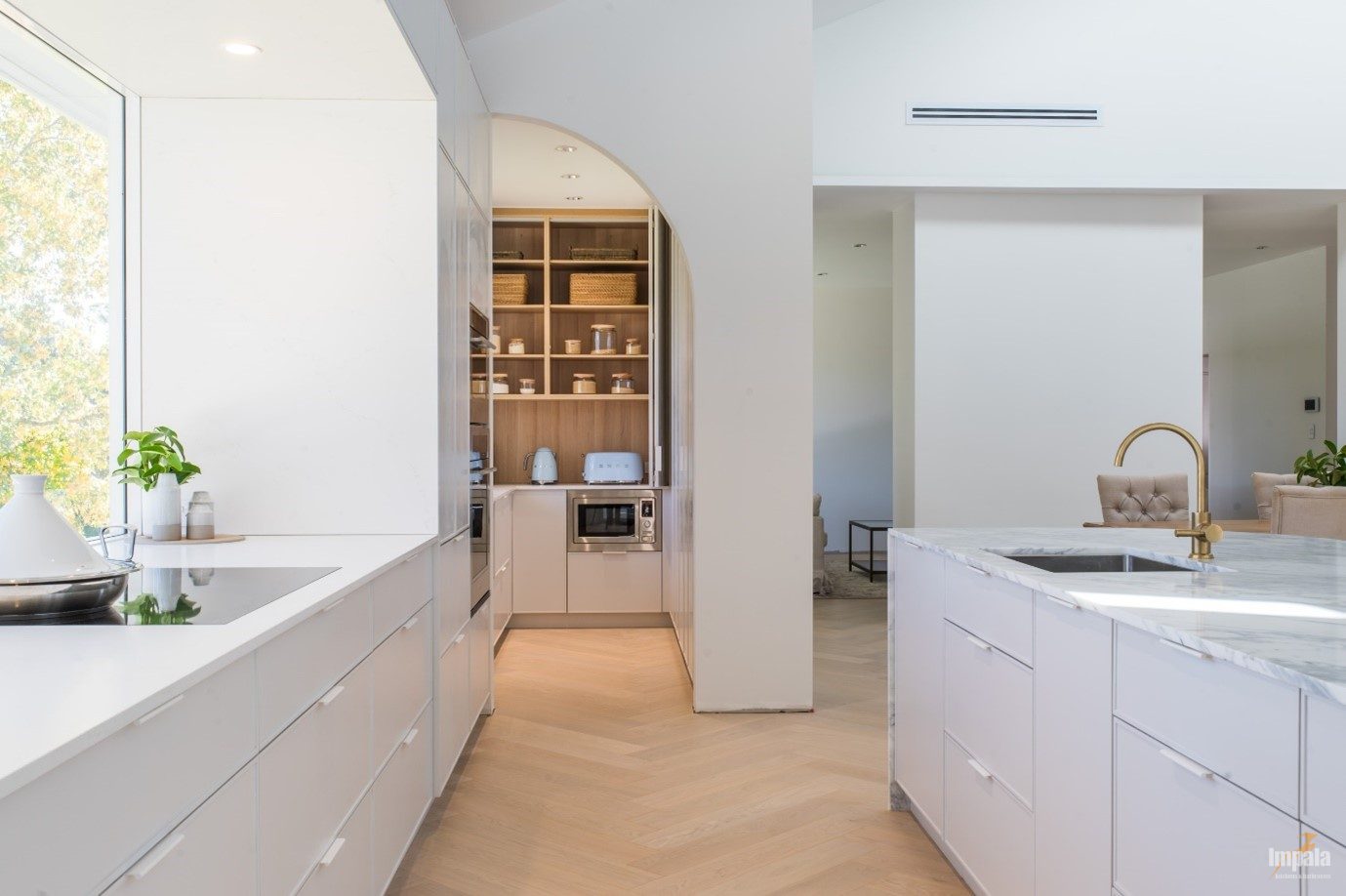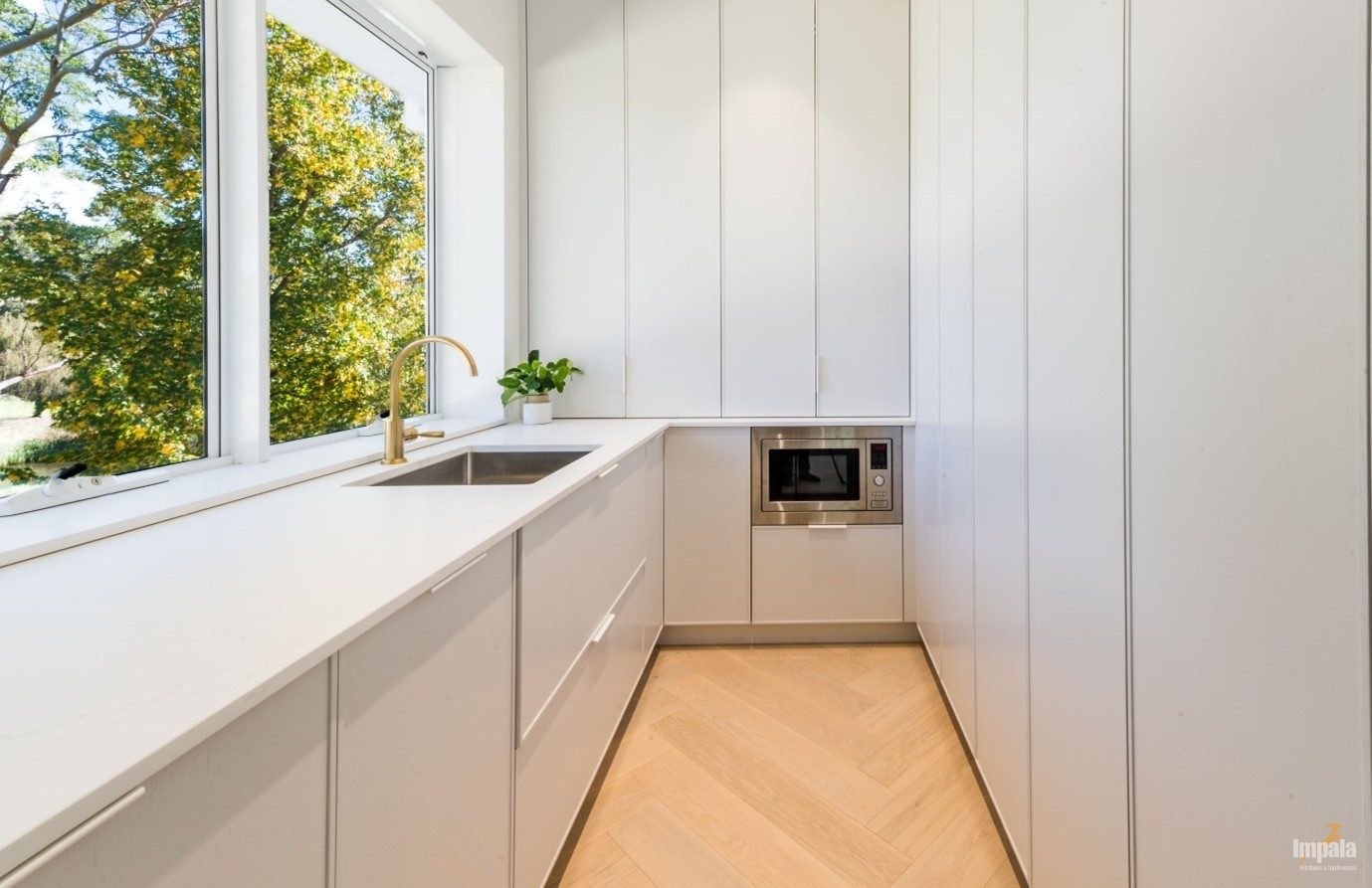 A butler's pantry was included with a second sink and dishwasher, so processing dirty dishes could be out of sight of the living areas. Large wingline cabinets house the bulk of electrical appliances and there is a pocket door appliance in the main kitchen for appliances that need to be close to the cooking zone. A whole wall of shallow pantries was introduced to allow for bulk drygood storage and excess crockery. A second pantry with glass front pullouts was included for goods that need to be close to the cooking zone and for entertaining.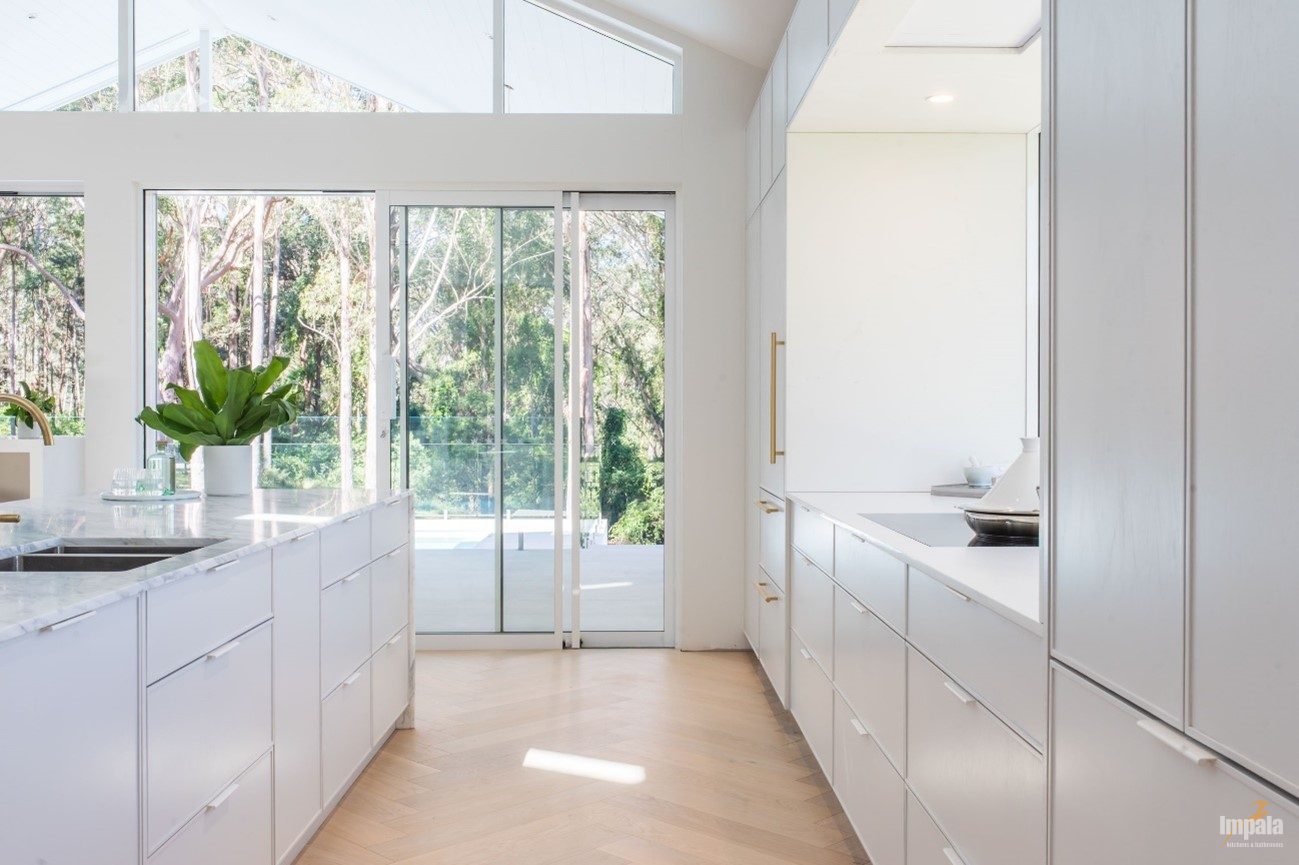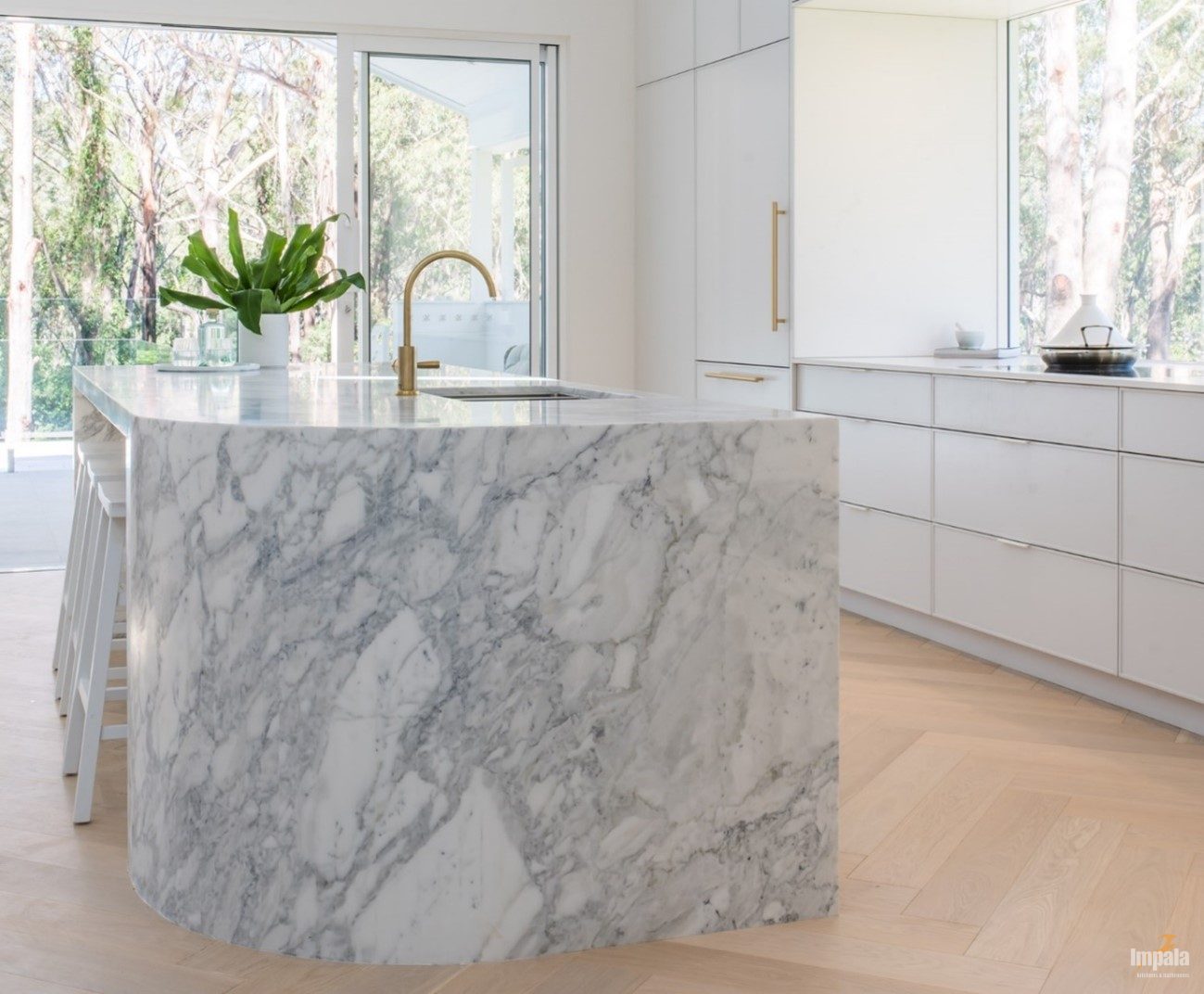 Curved natural stone was used on the island bench to create a feature and to soften the footprint. A matching archway leads to the butler's pantry and echoes the island bench design.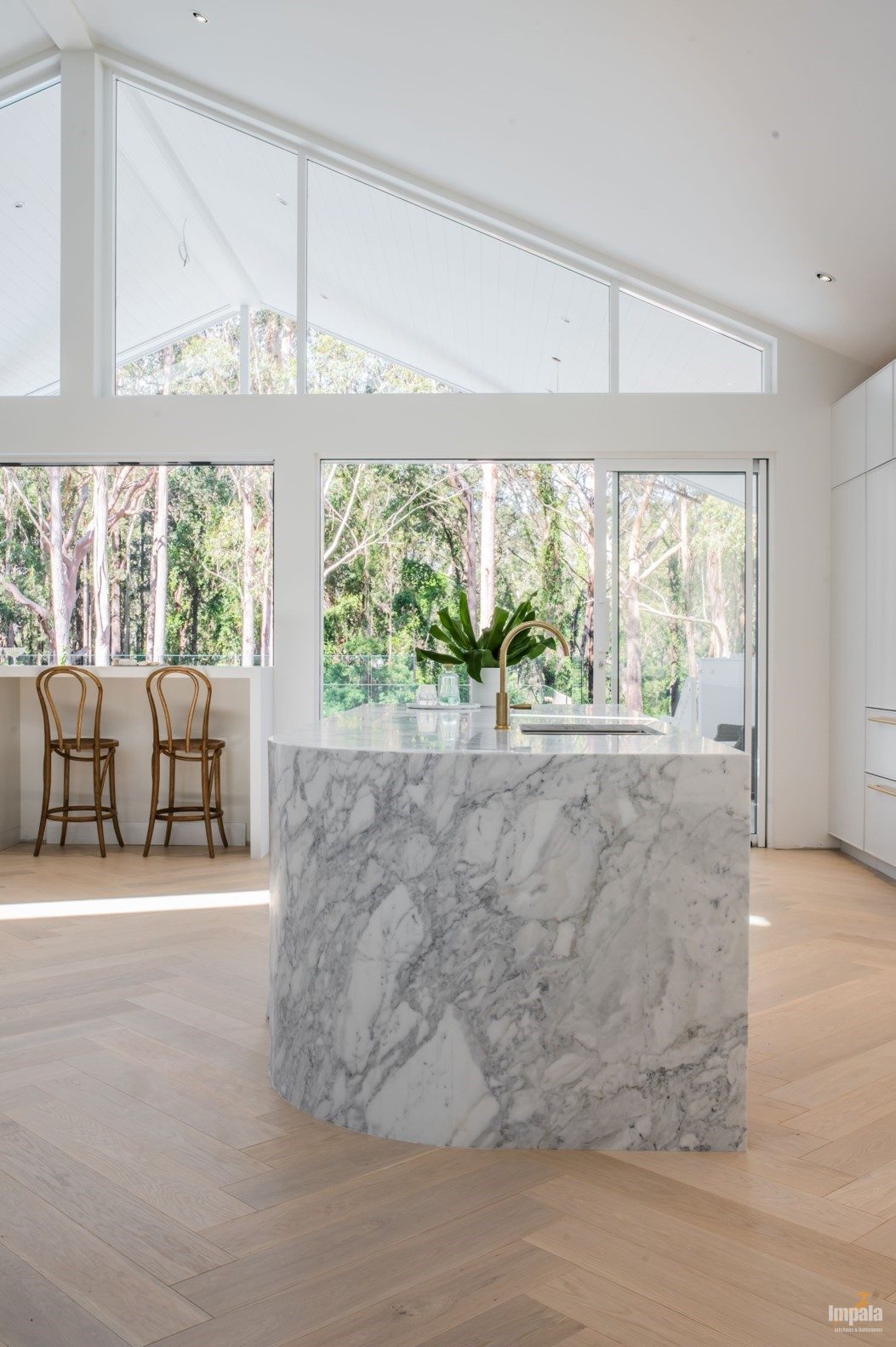 As the rural view is spectacular a restrained colour scheme was chosen. Timber doors with a bespoke detail are painted in a warm white to create interest but not take away from the landscape. Handles were powder coated to match for all drawer pulls to minimize distraction. Large pulls were used on the fridge to be functional in a busy family kitchen in a gold to match the tapware.
Seating at the island bench was allowed for and a servery with wingline windows was included as a secondary place to sit overlooking the alfresco entertaining area, due to the large size of the family multiple seating areas were preferred.
Warm wood tones were used on the internals of the joinery to tie in with the limewashed timber floor and to add a warm organic feel. Appliances were integrated to simplify the visual impact of the kitchen and make it part of the adjoining living areas.