Retro Revival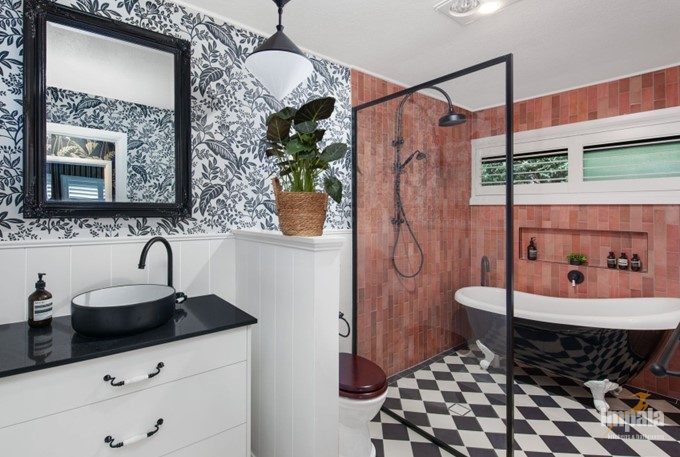 Through the ornate metal & timber doors of a red brick home lies a suprising renovation by a passionate collector with a sense of style that is quirky and fun!
The home was built by the owner's parents in the 1960's and every effort has been made to keep the renovations sympathetic to the original furniture and fittings.
The untouched foyer is just as it has always been since the house was built and to the right is a home cinema room with vintage lounges and carpets.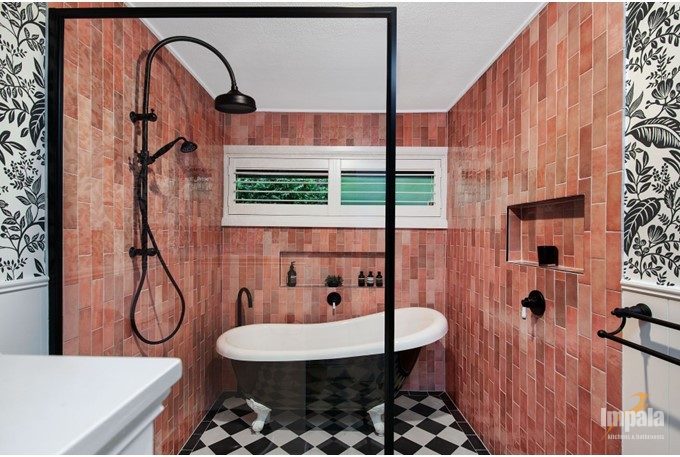 The main bathroom, newly renovated by Impala Kitchen& Bathrooms features Sanderson wallpaper, panelled walls and vertical subway tiles in original colours with a modern clawfoot bath a nod to the vintage nature of the room. Chequerboard tiles complete the retro feel and tie together the colour scheme.
The laundry room makes doing the washing anything but mundane with more Sanderson wallpaper setting a luscious scene with a lovely flow out to the green outdoors. Aged bronze on the exposed breach tap and a fireclay sink are in keeping with the theme of the space.
Riotous tropical foliage and panelling adorn the walls of the ensuite and vertical subway tiles in soothing azure shades create a room that though small packs a punch.
The feature mosaic is the star in the shower and a well designed wardrobe makes the most of this amazing master suite.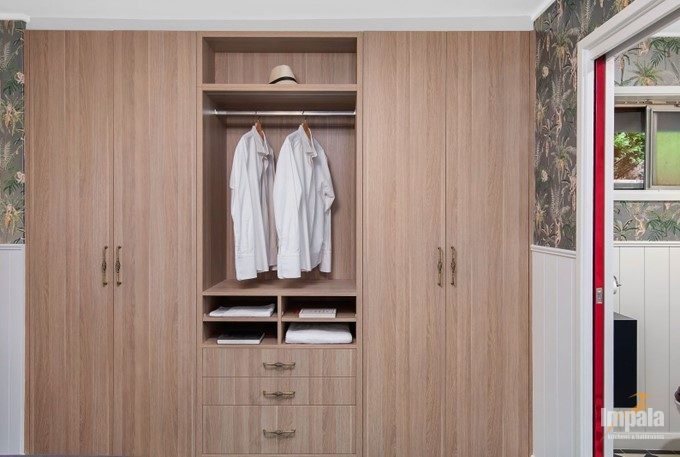 The Impala team had a ball creating this space with our client and can't wait to move onto the kitchen soon…