A home in leafy Lindfield with a heritage past had a cool, contemporary facelift to bring
modern living to this gorgeous old building. The owners wanted a modern feel that sat
peacefully in their federation home. A dark ensuite and walk in robe were drab and
unpleasant with not enough storage.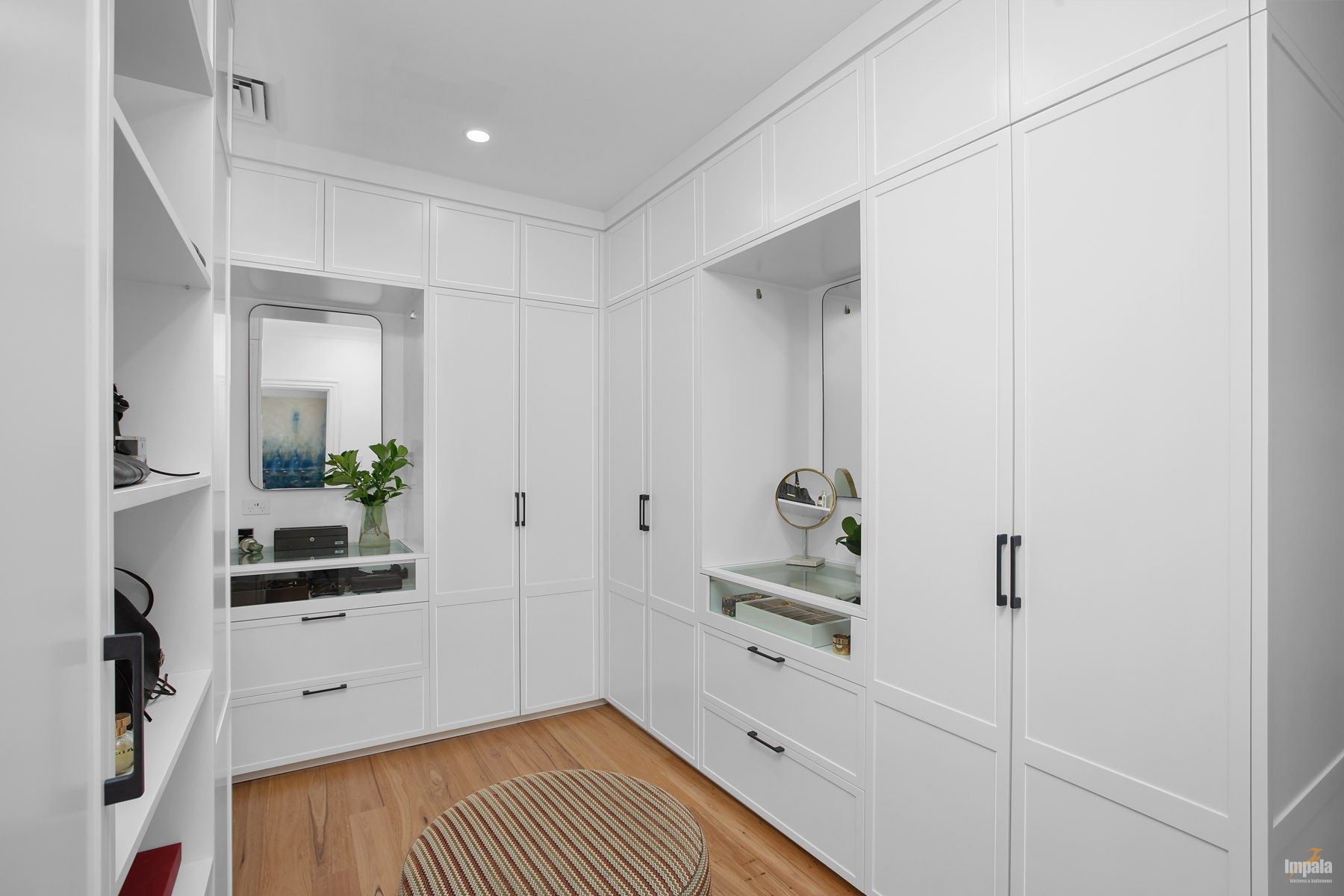 Part of an extensive renovation, the footprint was reimagined to increase the storage in the
walk in robe and utilise the space in the existing bedroom.
Glass tops and glass front drawers are a feature and display jewellery and accessories to
create interest. Open shelves display the client's favourite shoes and handbags.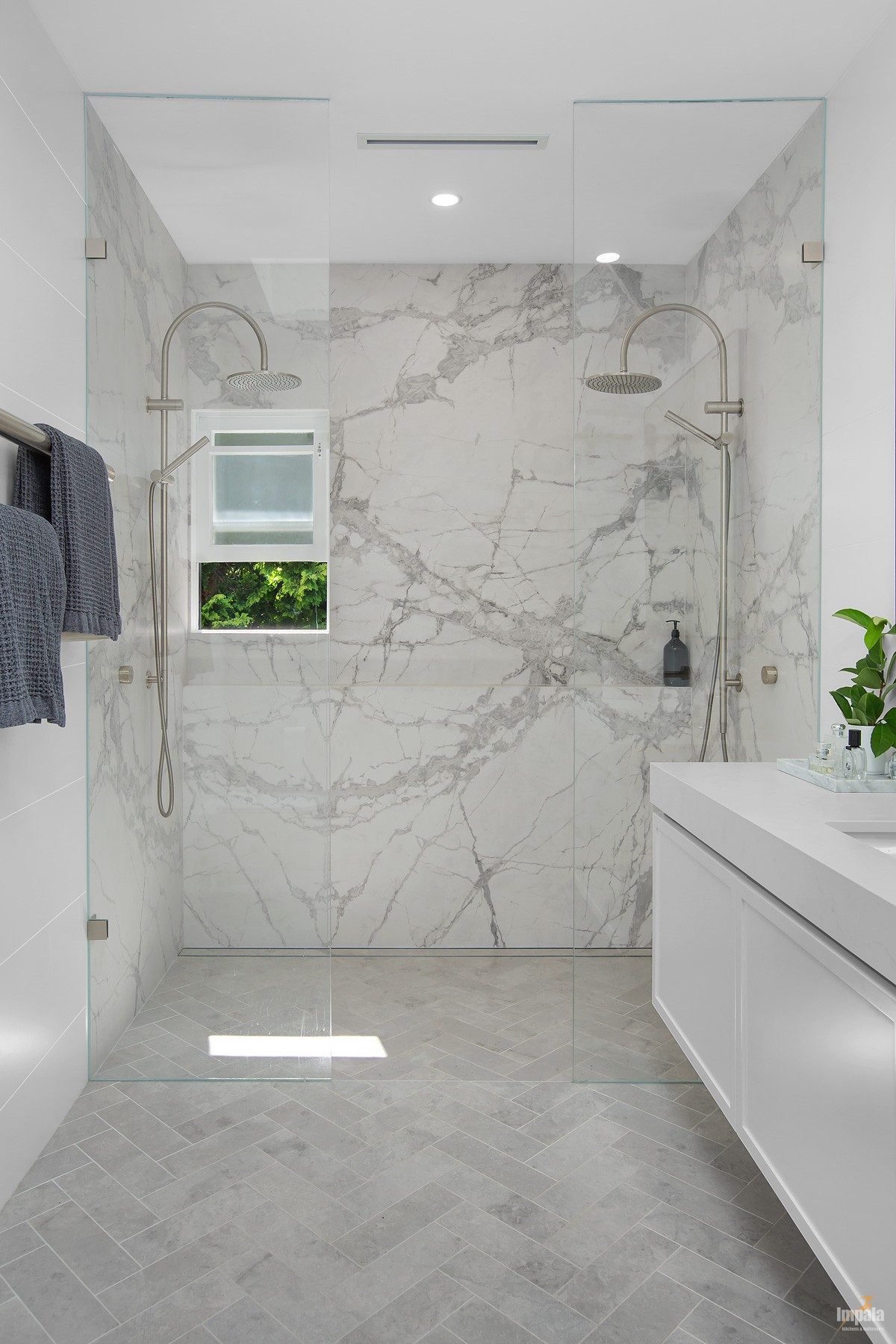 The ribbed glass barn door provides a roomy entrance to the ensuite and allows natural
light to flow into the dressing room. The large format porcelain slabs were chosen instead of
natural stone to be a feature that could withstand the rigours of daily use.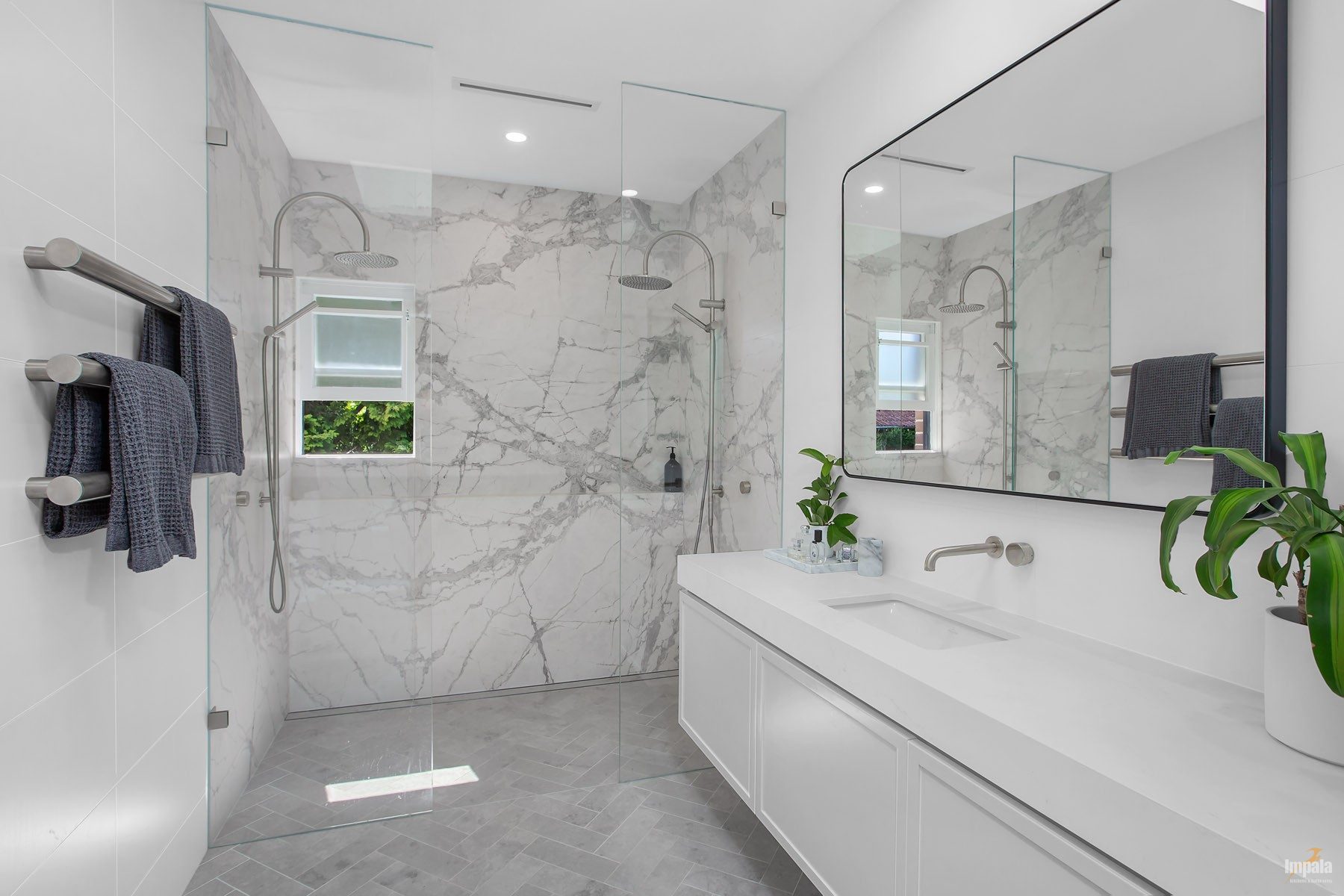 The same narrow profile shaker doors were used as in the robe and all bathrooms for
continuity. Thick stone tops and hidden extra drawers on the vanities makes the bathrooms
feel spacious and provide much needed storage.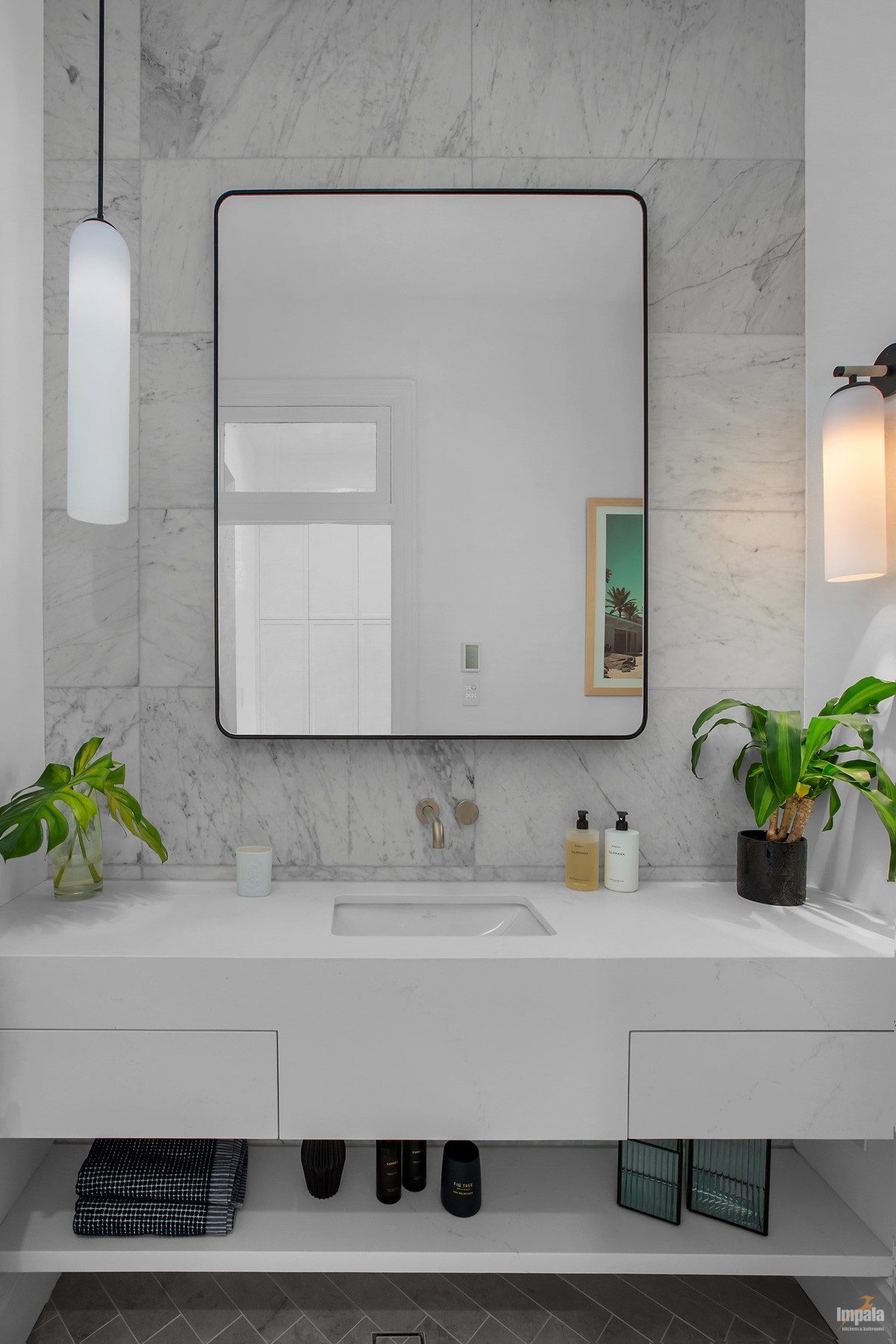 Brushed nickel tapware tones with the tiles and won't date for longevity of the bathrooms.
Black feature mirrors and lighting add drama and modern styling.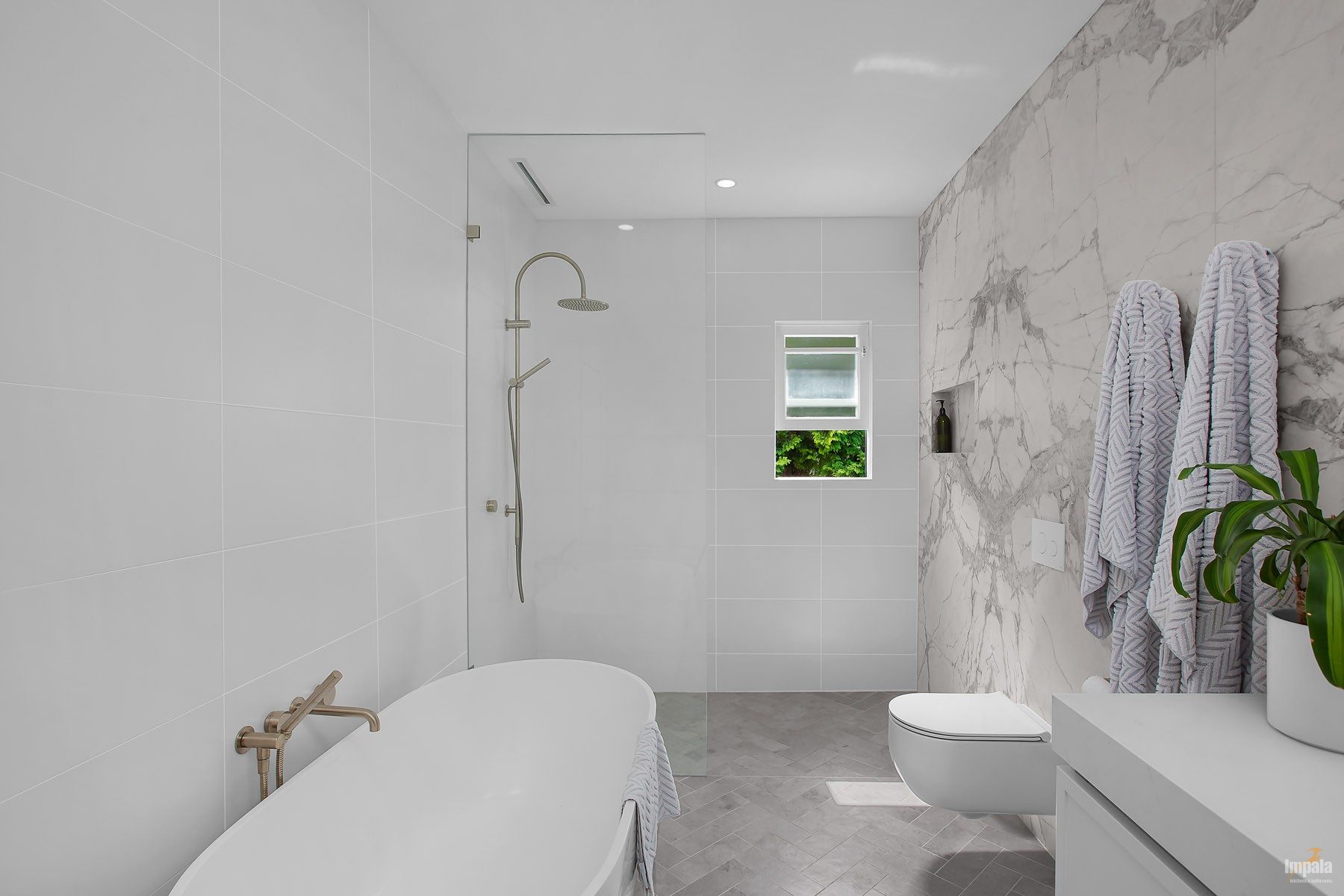 The herringbone laid floor tiles are porcelain to provide low maintenance. A lot of effort was
taken to find a natural looking tile that was impervious to dyes and beauty products.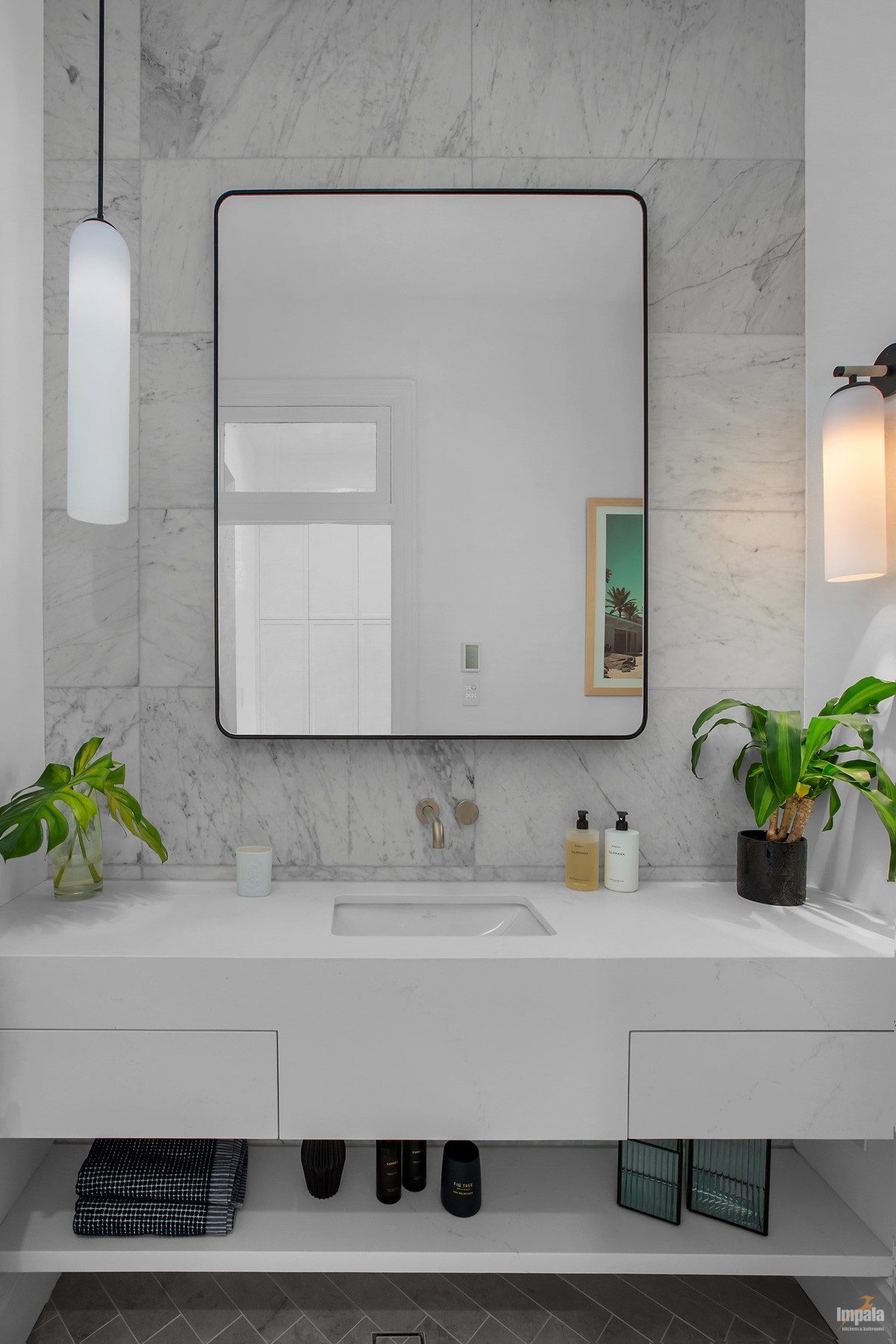 Stone drawer fronts and a floating stone shelf on the vanity makes the powder room feel
luxurious and streamlined. Natural stone tiles and feature lighting create a bespoke
ambience for the family and their guests.