A heritage listed house of Victorian Georgian style that was part of the original "Petersham Estate" was built in 1867 and needed an update to bring the home up to contemporary standards while respecting it's historical significance.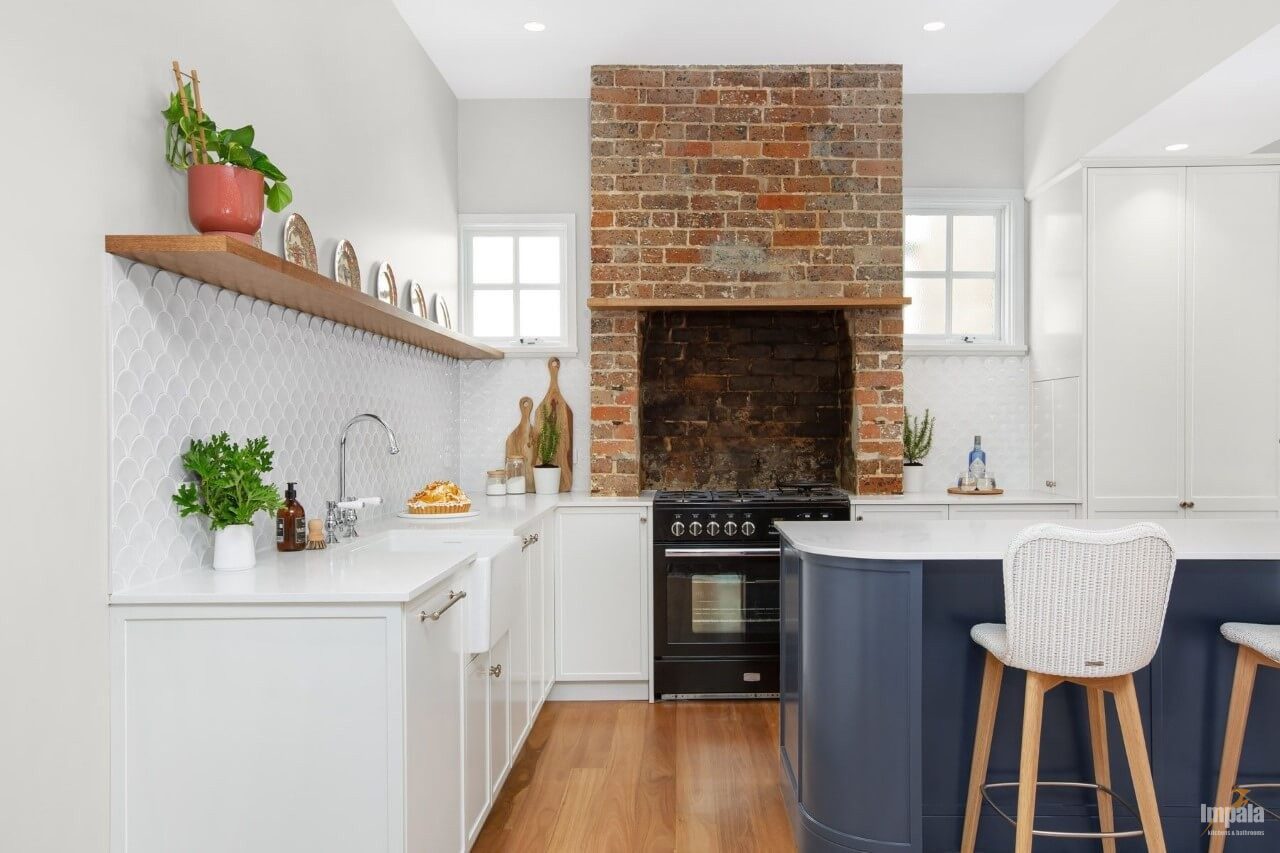 The fireplace was stripped back and bricks were removed to increase the height so the range hood could be installed and be completely concealed.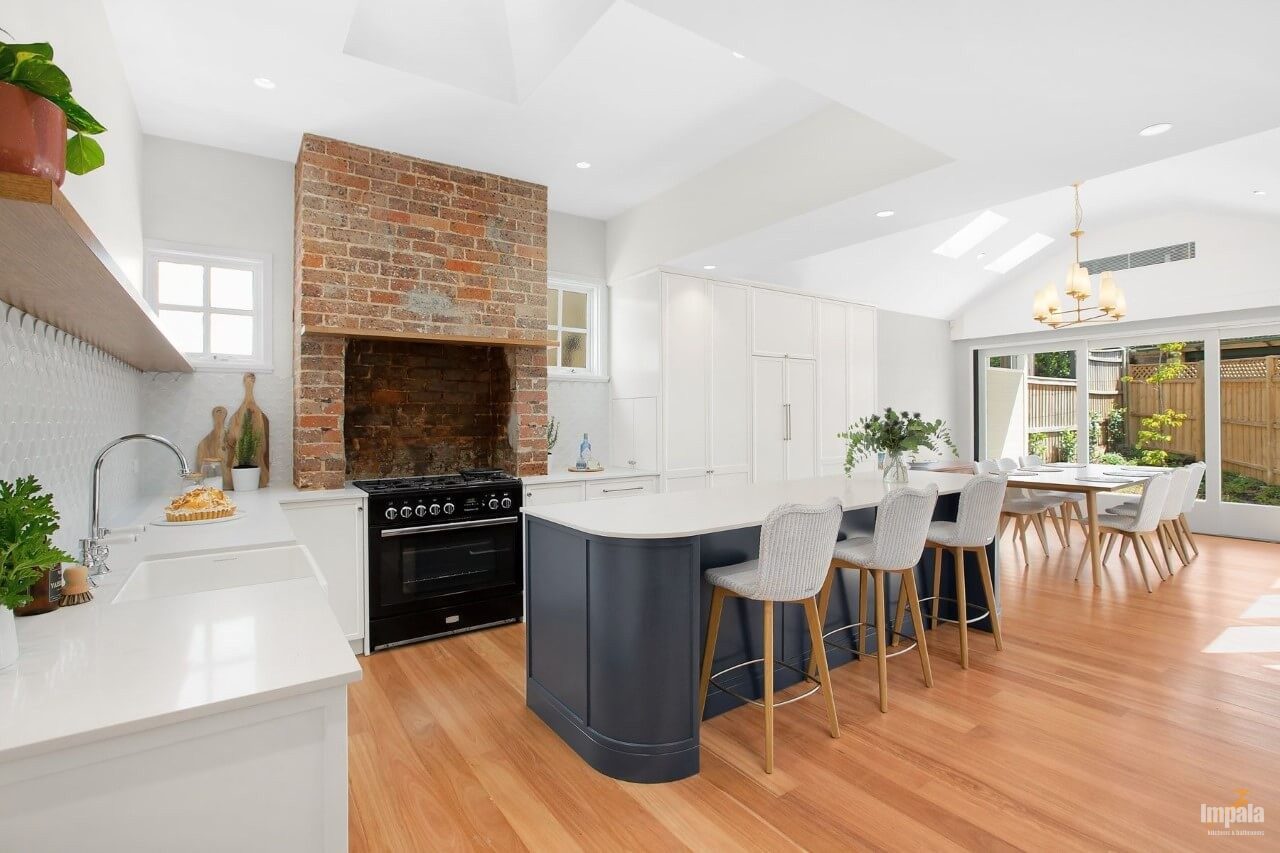 Walls were removed and the adjacent lounge and dining room were added as part of the whole house renovation. The new kitchen layout features a central island that doubles as a family eating zone and buffet when entertaining.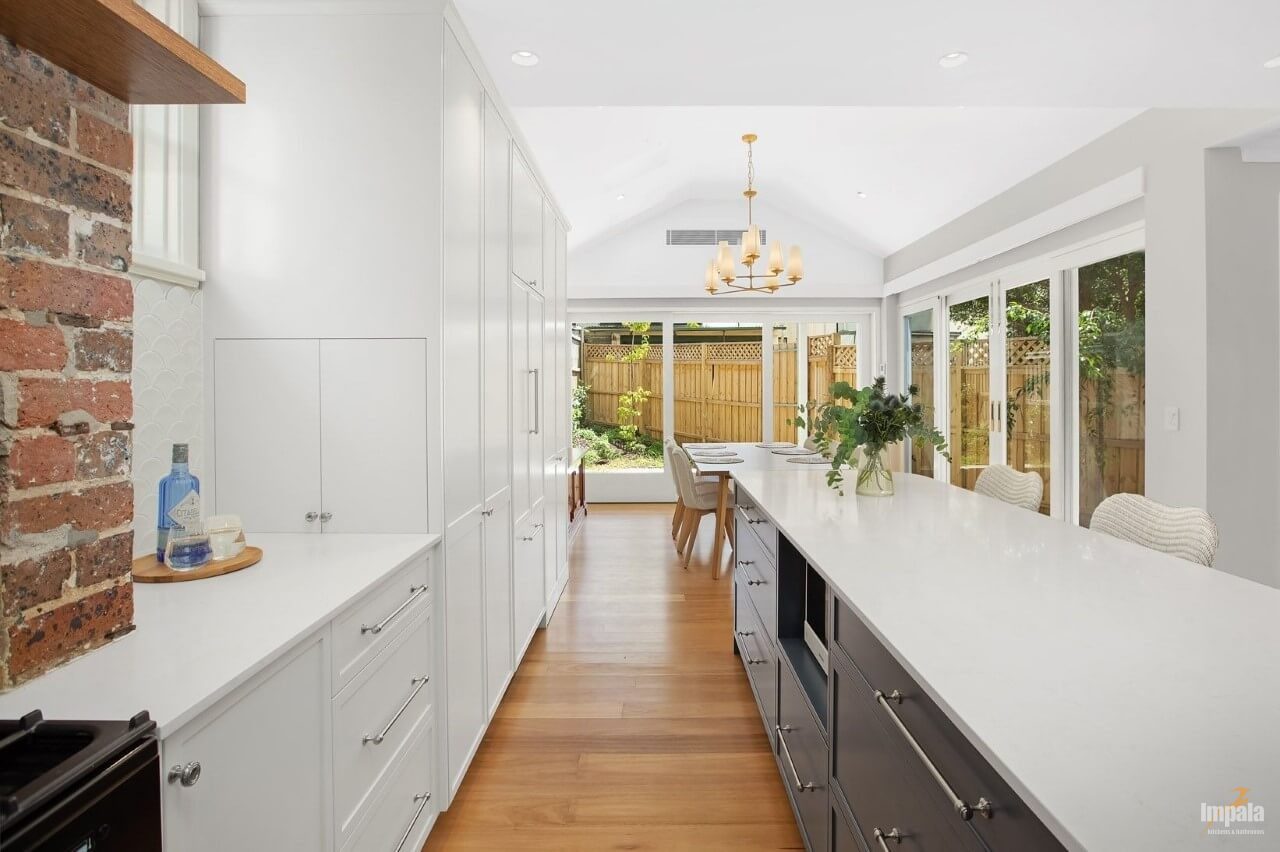 A fireclay butlers sink and exposed breach tapware were chosen to fit the heritage nature of the house and was located in the main benchtop so the island could be better used for preparation and entertaining.
The curved panels on the island add individuality and increase the space between the island and nearby lounge area which was quite tight.
The appliance/ pantry keeps the kitchen clutter free with appliances off the bench and the integrated fridge and wingline laundry is hidden to make the space as attractive as possible.
A skylight was added and a bright white for the main kitchen to maximise the natural light. A blue charcoal was used on the island bench as a feature which was carried through into the bathrooms as an accent colour.
Australian hardwood floating shelves house a collection of antique plates depicting 'the Cantebury Tales' that are of great sentimental value to the client and suit the historical nature of the refurbished home.