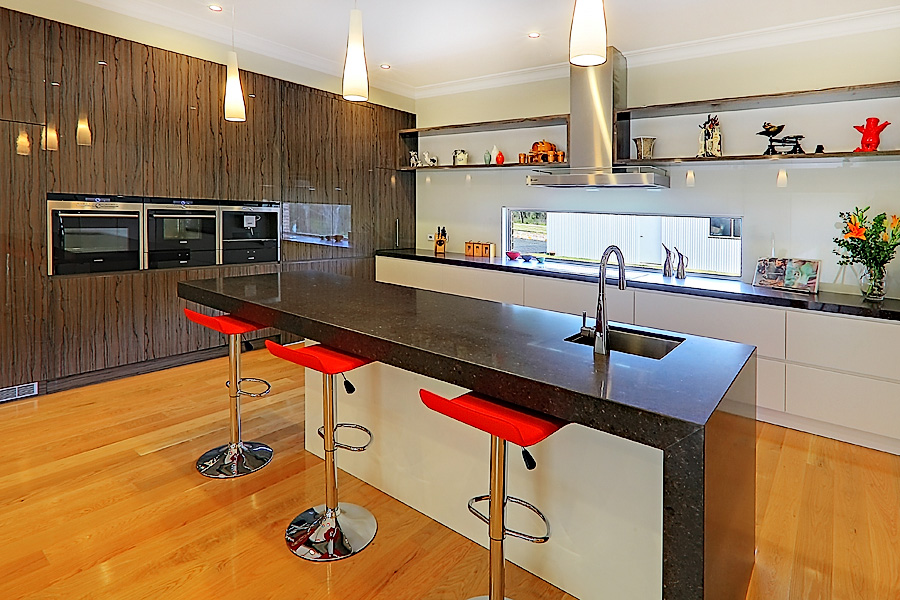 Kitchen Essentials – What kitchen appliances are recommended?
When it comes to kitchen appliances, what you ultimately choose will depend on your personal taste and, importantly, on the space you have available to accommodate it. You also need to take into account how many people are going to be using the kitchen and how big the essential appliances are going to be.
Here are some recommendations and tips for finding new kitchen appliances in the market…
Induction Cooktops
We are all pretty familiar with gas and electric stoves, but the general trend today is moving towards induction cooktops.
These work very differently to conventional stoves, as they use a magnetic field. Rather than the hotplate getting hot, the heating is actually created in the cookware itself, through the magnetic induction process.
Because of this different process, the cookware used must have a ferrous bottom (i.e. contain iron) in order for the magnetic field to work. So your copper, glass, Pyrex, aluminium or microwave-safe cookware will not work on an induction stove. There would also be reduced effectiveness in a container like a wok, as the part that touches the plate and creates the heat reaction is somewhat smaller than the overall cooking surface. If you go for this type of stove, you will have to reassess all your pots, pans and stove cookware at the same time.
The induction stove heats up much faster and its response to a temperature adjustment is immediate, not gradual. The time it takes for water to boil gives a good comparison of the speed of the different types of stove: Electric stoves take about 8 minutes to boil a litre of water; gas takes 6 minutes; and an induction stove takes 2 minutes. The element does not generate heat, but creates a reaction that causes the cookware itself to do the heating.
People used to prefer gas stoves because of the instant response and control over the heat. But now many are going for induction cooktops instead because they are faster, safer to use and very easy to clean.
Ovens
Choosing an oven is very much a matter of personal preference. Some people like the convenience of wall ovens for not having to bend down to get things in and out or to look inside, which often happens at an awkward angle, especially when a pull-down type door is open. The height at which the oven is installed is an important factor for practical use.
With an under bench oven you can usually accommodate wider sizes, like 900 mm or even 1100 mm wide, so you can fit bigger sized platters into the oven's shelves. Of course, you can put a wider oven in the wall too, but it tends not to look as good in that position compared with, say, a 600 mm wide oven.
Most electric ovens work well. Some now have the ultimate, welcome convenience of self-cleaning cycles, which will take care of all the burnt stuff that we avoid and is normally hard to clean.
Fridges
Ice Makers: Another appliance that people like to include, if they can fit it in, is an ice-maker fridge. As the name suggests, these make and dispense ice, as well as cool water, and come with separate freezer and fridge compartments. While ice-makers have been around for a long time now, the technology continues to evolve and be streamlined, especially as regards energy efficiency and accessibility options.
Cool Drawers: Fisher & Paykel have a new product called a CoolDrawer™ Multi-Temperature Refrigerator. It is designed to change from refrigerator to freezer at the touch of a button. It is a drawer-based design that can be placed anywhere in the kitchen, home or entertainment area. It provides flexible temperature settings, so the drawer can be set to freezer, chill, fridge, pantry or wine mode.
Wine Fridges: Wine racks seem to be going out of style these days. We are finding that wine fridges are increasingly popular now for people wanting to store wine in the kitchen. There's one from Vintec that is quite interesting. It has a bit of a commercial look, with a glass door front and LED lighting.
Sinks
Something we like to recommend is that you choose a very good sink, because even when you're not cooking, it will still be getting used all the time, and is essential to every kitchen set-up. A good sink makes it a lot easier and more pleasant to work in the kitchen.
Again, available space is a determining factor as to how big the sink (or dual sinks) can be. Then of course there is the option to consider including a garbage disposal unit.
When setting up the new sink area, it is also nice to get all of the complementary items and utensils you'll need – to wash vegetables, cut, clean, wash up and so on. Things like a colander, chopping board, juicer and all the other items that are needed to go with the sink will all need to fit together comfortably in the workspace to allow you ease of access to use them.

We invite you to come see our range at Impala. We'd be happy to help you get your head around what will work for your new kitchen design. Give us a call if you'd like a hand! Meanwhile, you might like to read our next blog on some of the latest trends in creating and constructing a new kitchen.